Prayer Intercessors - (Please ring Ann Purtill with prayer intentions) The prayer intentions for this week are for
Pope Francis
·All priests, those preparing for the priesthood and for vocations
Father Dolan in his Golden Jubilee Year.
The sick and the elderly, at home and in hospital, those in residential care and all carers, for their ongoing strength and support
All parents suffering the loss of a child
All who are suffering from cancer
Those who have lost their faith
For all people suffering with addictions and their families

Please pray for all those who are studying for and taking exams.

Those suffering the effects of family breakdown

Please keep in your prayers Eileen Yarwood, Peter Mullin, Jean Clarke, Lilian Butler, Edith Curley, all the lately departed, those whose anniversaries occur at this time, and all souls in Purgatory.

Please ring Ann Purtill with your prayer intentions 6527206. If you are unable to do any of the jobs on the Volunteer Form, your prayers are invaluable
The Holy Father's Intentions for the Month of May 2013
General: That administrators of justice may act always with integrity and right conscience.
Missionary: That seminaries, especially those of mission churches, may form pastors after the Heart of Christ, fully dedicated to proclaiming the Gospel. (See also www.apostleshipofprayer.net)


VOLUNTEERS NEEDED!!!
New people are needed for every activity and group mentioned in this Newsletter. Any help you can give to continue to build up the Parish Community will be invaluable .
New readers needed to read at every Mass during the weekend. The readings are available beforehand so you can go over any tricky bits! Please contact Fr Dolan or Eileen O'Toole
REVISED READERS' ROTA: Will readers please pick up a Revised Rota from the table in the Church Porch. Thank you.

CHURCH CLEANING next Church cleaning will be Tuesday 4th June from 10am. Everyone very welcome, just come along everything is provided.


St Edward's Fun Walk - Sunday 12th May 2013

Huge thanks to all 26 children who took part in the sponsored treasure hunt; congratulations to Reuben Thompson in the nursery class who raised an amazing total of £61 in sponsor money!!! Special thanks to families who braved the wind and rain on Sunday to comne along to the fun walk; we raised £453.52 in total and your support was greatly appreciated

CONFIRMATION SERVICE will take place on Sunday 19th May @ 3.00p.m. 35 of our children will receive the Sacrament. Please keep them in your prayers.

VOLUNTEERS REQUIRED URGENTLY.
Helped is needed to ensure our children and their parents have an
enjoyable celebration on Sunday 19th May after their Confirmation Service.
If you can assist in the hall we would be most grateful. Please ring Pat
Mulholland on 0161 678 1750 or Sue Smith on 0161 624 3762 to leave your name or speak to Father Dolan.

ST EDWARD'S DRAMA GROUP :
For young parishioners and students (Year 10 and above) meeting Wednesday evening, 7.15pm, downstairs in the Church Hall. Please come along to try improvising; acting; writing; debating and discussion. E-mail: stedwardsdrama@yahoo.co.uk. or find us on Facebook (St Edward's Drama Group).

SHOWCASE PERFORMANCE - SATURDAY 1st JUNE, 7.30pm
In the upstairs Church Hall. £3 on the door (all proceeds to charities to be announced). Including "Robin Hoody", the group's specially-created short play performed last year at the Royal Exchange. To reserve seats or make any enquiries about the drama group please e-mail: stedwardsdrama@yahoo.co.uk.

FRIDAY 28TH JUNE 12.15 - 1.30pm ST EDWARD'S PRIMARY SCHOOL
On this date Fred Uttley will have cycled round all the cathedrals and CAFOD offices in the UK and Wales and will be visiting our CAFOD area Salford East, at St Edward's school, on the last day of his epic journey to raise awareness and funds for people living with hunger.
It is a big day with a few events at different destinations. Please would you, family and friends come to welcome him and cheer him on as he makes the last leg of the journey? He is not a cyclist and it will have been a huge challenge for him, so let's be there to acknowledge this fantastic achievement. See him talk at the link below.
http://www.cafod.org.uk/Fundraise/Sponsored-events/Tour-de-Fred
You can sponsor him, or sponsor children at the school who will also be cycling (at the school). Also, you can join him for the cycle stretch to the school, or into Manchester to the Holy Name Oxford Rd.

SALFORD DIOCESAN LOURDES PILGRIMAGE 2013
Appeal for volunteer nurses and doctors. The diocesan pilgrimage to Lourdes will take place next year between 30th July and 5th August (by air) or 6th August (overland). If you are a doctor, nurse or health care assistant and are interested in the possibility of volunteering your skills to help support those sick and disabled pilgrims the organisers would like to hear from you. Financial support may be available from the bursary fund. For more information please contact Veronica Hall on veronica@salfordlourdes.co.uk or on 0161 817 2209 or Brian Hampshire on 0161 652 5340 or visit www.salfordlourdes.co.uk
Dinner Dance to raise money for the youth travelling to Lourdes at St Herbert's Parish Centre Friday 21st June. Tickets £23 for 5 course meal and entertainment are available from school.

ST EDWARD'S R.C. PRIMARY is now collecting Morrisons Let's Grow Vouchers. Please leave on the table at the back of Church. Thank you.

If you are going into hospital or have someone in hospital, please let Fr.Dolan know and he will do his best to visit. (Any hospital)


SACRAMENTAL PROGRAMME


SACRAMENTAL PROGRAMME i.e.: Preparation for celebrating the sacraments of Confirmation, Reconciliation and Holy Eucharist. If you have a child in year 3 who does not attend St.Edward's school whom you would like to be prepared for the sacraments, please telephone Pat Mulholland on 0161 678 1750 or Fr. Dolan 0161 624 3762
CAN YOU HELP? We need volunteers to help prepare our children for the Sacraments of Confirmation, Reconciliation and Holy Eucharist. If you think you can spare some time and are interested, please telephone Fr. Dolan on 0161 624 3762
YEAR 4 CHILDREN
The remaining meeting for this group has been re-arranged on will now be on 23rd June

PARENT'S FORUM
FACEBOOK page called 'Friends of St Edward's" where the Forum post updates about meetings/events etc which we would love people to join.
'St Edward's Community & Toddler Group '
http://www.facebook.com/#!/groups/378515458878782/
Every Thursday 9.30am - 11.30am in St Edward's church hall. There are lots of toys and facilities for toddlers, but you don't have to have a toddler to come and join us for a brew and a chat.

SUNDAY SCHOOL GROUP All children between 3 and 8 years old are welcome to join us at 11:30am Mass. Fr Dolan will call the children out after the first hymn and they will re-join mass at communion. Dads or mums are able to accompany the youngest children if they wish.

We are also still looking for volunteers to help plan and run Sunday school. Anyone interested please phone Geraldine,
0161 621 0479.

ST. EDWARDS 100 CLUB DRAW
If you would like a little flutter and also help with parish funds you can join the 100 club at any time just ring me on 0161 633 5758 or E-Mail d.clayton177@ntlworld.com Thank you for your continued support.

About Being Catholic ABC Thursday ….Anyone wanting to be received into Church at Easter or anyone who likes a good and stimulating discussion will be very welcome. Every Thursday in the Church Porch 7pm - 8pm.
www.caseresources.org.uk and www.comehomeforchristmas.co.uk for more information . CASE also runs the Catholic Enquiry Office, offering free and confidential information about the Catholic faith to enquirers - if you know someone who has questions about the Catholic faith, you could ask them to look at www.life4seekers.co.uk

Piety Shop.
REPOSITORY STALL All new stock now in ~ Communion & Confirmation cards and gifts. Open after each Mass, come along and browse.

St Vincent de Paul Society The SVP hold their meetings every Monday evening at 8pm in the Church Porch. Anyone wishing to contact us or join the society will be warmly welcomed
SVP VISITS One of the roles of the SVP is to visit people in their own homes. If you would like a visit or you know of anyone who would like a visit please let us know by ringing Kath on 0161 620 9692 or Geoff on 0161 678 6901. We would like to stress that all visits and information are kept in the strictest confidence.

Divine Mercy Devotions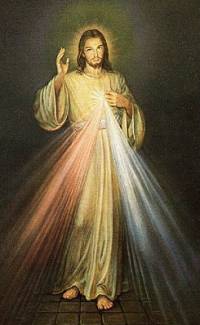 held on the first Tuesday of each month at 7pm. All are welcome.

Emergency Food Distribution for Refugees (See J&P pages)
Oldham Unity Refugee Support continues to offer food every week to destitute refugees. . See Justice & Peace pages for details and note that the list of items required has changed slightly.No perishables please.
The latest appeal is for children's clothes (0 - teenage) which can be left in the Church Porch alongside the food donations. The food centre is currently very short of tins of tuna and fruit juices and is having to buy them so any supplies of these would be most welcome. Thank for your continued generosity and care.

Statement on Marriage (Same Sex Couples) Bill
To read comment on behalf of the Bishops by Archbishop Peter Smith, Vice President of the Catholic Bishops' Conference of England and Wales please see http://www.catholic-ew.org.uk/Home/News-Releases/Marriage-Comment


ITEMS FOR THE NEWSLETTER can be left at the Presbytery or contact Ann Jamshed, email annjamshed@btinternet.com before 6pm Thursday evening please.
Would you like the Newsletter emailing to you? Please send an email titled Newsletter to Ann on the above address.

Function Rooms (Parish Centre) : Church Hall available for parties, weddings, christenings,events etc. Bar and staff included. Enquiries to Hugh Chrystal 620 3481. For downstairs hall contact Tony Ashton 665 3419

St .Edward's Lending Library Checkout the bookrack in the Church Porch (just outside the Piety Shop). If you have any Christian books you no longer require, please consider donating them to our library for other people to enjoy. Books may be freely borrowed but please remember to return them!Catholic newspapers are also on sale in the porch - please pay at the Piety Shop
CHILDREN'S LIBRARY Do you have any children's books, bibles, books about saints, you could donate to Church? We are trying to get a selection of books for children to borrow during Mass. Please leave in the box at the back of Church.

Links pages Several new links have been added to our links page

EWTN - This 24 hour catholic television channel is now available on Sky channel 589 . Programme Schedule can be downloaded from http://www.ewtn.co.uk/

Today's readings